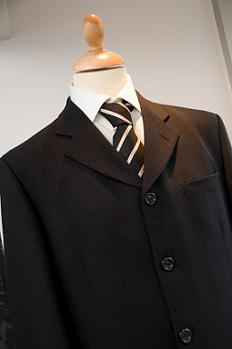 Welcome to the textile care company

In setting up the textile care company, I wanted to offer our customers something truly unique:- A fully qualified dry cleaning business that has the expertise, the technology and the desire to lead the way in quality and service, putting our customers first.

As the first dry cleaning business in Scotland, whose team was formally SVQ qualified in Dry Cleaning Technology, we are able to offer a superior level of stain-removal, cleaning, and garment finishing.

So whether we are cleaning your suits or supplying your business, you will always know that your textiles are in the safest of hands.

For friendly advice or just to experience the difference for yourself, please phone or call in it at any time, and we will always be happy to help. Thank you,

Andrew Formosa - Owner and founder of the textile care co.